As recently as 2011, Tallahassee high schools left Florida's State Cross-Country Meet without collecting either a team title or an individual championship. There are years like that. 2017 wasn't one of those years, thanks to the crew from Chiles High. At Apalachee Regional Park on Saturday morning, 11 November 2017, Chiles senior
Ana Wallace
ran 17:42.43 to win the FHSAA 3A girls' race, leading her team to a state title. Less than an hour later, Chiles senior
Michael Phillips
took the 3A boys' race for the second year in a row, running 15:14.69.
Michael Phillips
The morning opened with the 1A girls' 5K, where Tallahassee was represented by Maclay School. Placing 35th overall in 20:24.01, seventh-grader
Ella Porcher
led Maclay to a fifth-place showing with 184 points. Seventh-grader Sofia Paredes (39th, 20:37.25), sophomore
Hannah Hosay
(44th, 20:42.46), eighth-grader Madeline Lillie (59tth, 21:01.05), sophomore Avery Smith (63rd, 21:19.68), senior Anna Lewis (70th, 21:26), and junior Mackenzie Mazziotta (81st, 21:46) also raced for Maclay at State.
Tallahassee athletes also figured in the second race of the meet, the 2A girls' 5K. The Florida State University School placed twentieth in that race with 537 points, led by junior Summer Williams. Williams ran 21:01 for 88th. Williams was followed by five more Seminoles; frosh Oliva Dean (115th, 21:49.11), junior India Sander Nazario (116th, 21:49.16), junior Jordan Jones (135th, 22:37.75), frosh Ricondra Barrington (170th, 25:49.47), and sophomore Alysha Gutierrez-Tapia (171st, 26:15.09).
Dalton Gray
Maclay sophomore
Junious Brown IV
broke into the top ten in the third race on the schedule, the 1A boys' 5K, placing seventh overall in 16:28.94. The Maclay team placed sixteenth with 334 points in that race behind the efforts of Brown, sophomore
Thomas Deison
(79th, 18:02.75), senior Daniel Sweeney (80th, 18:02.76), junior James McDuffie (101st, 18:31.03), sophomore Damian Hundley (128th, 18:59.36), frosh Michael Sweeney (139th, 19:20.99), and junior Alfredo Paredes (153rd, 19:38.94). David Keen, a sophomore from Tallahassee's North Florida Christian School, placed 44th in the 1A boys' race, running 17:23.94.
Ana Wallace
None of the Tallahassee schools made the 2A boys' race, the fourth event of the State Meet, but Wakulla High from neighboring Crawfordville was in the field. The Wakulla War Eagles took fifteenth place behind the running of junior
Chris Porter
(49th, 16:55.56), senior
Scott Lloyd
(90th, 17:43.55), sophomores Daniel Wiedeman (92nd, 17:45.51) and Mason McCord (93rd, 17:46.25), and seniors Dalton Gray (111th, 18:04.11), Caleb Wiedeman (113th, 18:06.11), and Dalten Parker (148th, 18:52.92).
Valerie Lastra of Mater Academy had gone out hard in class 3A girls' 5K in 2016, dueling for the win with Lincoln frosh
Alyson Churchill
. As a sophomore Lastra started out fast again in the 2017 race. Just after the first kilometer, though,
Ana Wallace
of Chiles tucked in behind Lastra. By the two-kilometer mark Wallace was a step ahead. By the three-kilometer mark the race was all Wallace. Unchallenged through the last two kilometers, she went on to win in 17:42.43. It was the tenth state cross-country girls' title claimed by a Tallahassee athlete and the third by a Chiles runner. Wallace's win led the Chiles team to the girls' team championship, the fifth in school history. After Wallace, Chiles put three other runners in the top ten, with Emily Culley taking second in 18:09.03, sophomore
Caitlin Wilkey
ninth in 18:40.50, and senior Erin Phelps tenth in 18:53.92. Frosh runner
Lindsay James
completed the scoring for Chiles, placing eleventh in 19:01.00. Chiles junior Olivia Miller took 48th in 20:27.49, and Chiles senior Reagan Mahler was 79th in 21:02.15.
Class 3A boys' 5K
More than a few athletes fought for the lead during the first half of the 3A boys 5K, the seventh event of the morning. The second half of the race, though, belonged solely to
Michael Phillips
. The defending champion in the event, the Chiles senior left the rest of the field more than 130 meters behind, winning the race in 15:14.69--not only the fastest time run at the State Meet that day, but the fastest 5K run at Apalachee Regional Park during 2017. Chiles took second in the team standings with 111 points, with Phillips joined by senior
Matthew Newland
(4th, 16:01.14), junior Connor Phillips (24th, 16:40.64), senior Robert Nowak (41st, 16:56.05), senior Noah Grzywacz (66th, 17:15.14), sophomore
Hawthorne Hay
(88th, 17:28.76), and junior
Clay Milford
(119th, 17:50.96). Lincoln High senior
Clayton Carlson
also represented Tallahassee in the race, finishing 112th in 17:48.68.
Here's how the annals look after the 2017 State Meet:
---
CHILES HIGH SCHOOL
Team Titles
Boys:
FHSAA 3A State Champions, 2003
FHSAA 3A State Champions, 2005
FHSAA 3A State Champions, 2006
FHSAA 3A State Champions, 2014
Girls:
FHSAA 3A State Champions, 2008
FHSAA 3A State Champions, 2009
FHSAA 3A State Champions, 2010
FHSAA 3A State Champions, 2015
FHSAA 3A State Champions, 2017
Individual Titles
Boys:
2003 Alex Miletich, 3A State Champion
2016 Michael Phillips, 3A State Champion
2017 Michael Phillips, 3A State Champion
Girls:
2009 Carly Thomas, 3A State Champion
2012 Rachel Givens, 3A State Champion
2017 Ana Wallace, 3A State Champion
---
GODBY HIGH SCHOOL

Individual Titles
Boys:
2007 Joe Franklin, 2A State Champion
---
LEON HIGH SCHOOL
Team Titles
Boys:
FHSAA 2A State Champions, 1969
FHSAA 3A State Champions, 2007
FHSAA 3A State Champions, 2008
FHSAA 3A State Champions, 2009
Girls:
FHSAA 3A State Champions, 1977
FHSAA 3A State Champions, 1978
FHSAA 3A State Champions, 1986
FHSAA 3A State Champions, 1987
FHSAA 3A State Champions, 1988
Individual Titles:
Boys:
1976 Herb Wills, 4A State Champion
1986 Doug Dickinson, 3A State Champion
1988 Ray Carter, 3A State Champion
1989 Ray Carter, 3A State Champion
2007 Matt Mizereck, 3A State Champion
2008 Matt Mizereck, 3A State Champion
2009 Matt Mizereck, 3A State Champion
2013 Sukhi Khosla, 3A State Champion
2014 Sukhi Khosla, 3A State Champion
Girls:
1979 Rosemary Desloge, 3A State Champion
1988 Jessica Scafidi, 3A State Champion
1989 Jessica Scafidi, 3A State Champion
1990 Jessica Scafidi, 3A State Champion
---

LINCOLN HIGH SCHOOL
Individual Titles
Girls:
1991 Kathy Ward, 4A State Champion
1992 Kathy Ward, 4A State Champion
2016 Alyson Churchill, 3A State Champion
---
MACLAY SCHOOL

Team Titles
Boys:
FHSAA 2A State Champions, 1998
FHSAA 1A State Champions, 1999
FHSAA 1A State Champions, 2000
FHSAA 1A State Champions, 2001
FHSAA 1A State Champions, 2002
Girls:
FHSAA 2A State Champions, 1997
FHSAA 2A State Champions, 1998
FHSAA 1A State Champions, 1999
FHSAA 1A State Champions, 2001
FHSAA 1A State Champions, 2005
Individual Titles
Boys:
2002 Ryan Deak, 1A State Champion
2008 Patrick Swain, 1A State Champion
2009 Patrick Swain, 1A State Champion
---
NORTH FLORIDA CHRISTIAN SCHOOL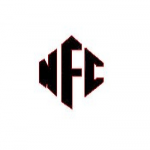 Individual Titles
Boys:
1989, Robert Boyd, 1A State Champion
---
Links
#2125