In the 40 cross-country seasons from 1976 to 2015, fifteen different Tallahassee athletes won 23 state titles in high school cross-country. As of Saturday, 5 November 2016, you can revise those numbers upward to seventeen different Tallahassee athletes and 25 state titles. That morning at the 2016 FHSAA State Cross-Country Final on Tallahassee's Apalachee Regional Park Championship Cross Country Course, two of the Capital City's distance runners won races. In the second event of the morning, Lincoln High frosh Alyson Churchill won the class 3A girls' 5K in 17:55.22, her fastest time of the season. Less than an hour later, Chiles High junior Michael Phillips won the class 3A boys' 5K with a 15:30.54.
Hooray for the home teams!
Alyson Churchill and Valarie Lastra
Churchill and Phillips weren't the only Tallahassee runners at the State Cross-Country Final. In the first race of the morning, the class 2A girls' 5K, Florida State University School's team placed nineteenth with 458 points. sophomore India Sander-Nazario (78th, 20:45.02), eighth-grader Olivia Dean (114th, 21:46.00), sophomore Jordan Jones (134th, 22:16.94), eighth-grader Ricondra Barrington (139th, 22:26.83), eighth-grader Diamond Thompkins (176th, 24:23.89), and frosh Alysha Gutierrez-Tapia (178th, 25:20.89). Wakulla High isn't in Leon County, but the Crawfordville school is a close neighbor, and they had two athletes in the 2A girls' race, Haleigh Martin and Alyssa Langston. Martin, a senior, placed 20th, running 19:17.58. It was Martin's fourth appearance in the State Final in her four-year high school career. For Langston, a sophomore, it was the first trip to State. Langston placed 72nd in 20:42.2, her career best time.
Class 2A Girls
For Leon County folks, the highlight of the second race, the class 3A girls' 5K, had to be Alyson Churchill's win. Churchill is only the second Lincoln High Trojan to ever win a state cross-country title; in that accomplishment she follows in the fast footsteps of Kathi Ward, the 4A state champ in 1991 and 1992. Of Leon County's roster of seventeen state cross-country champions, Churchill is the first frosh to ever win a title.
By the end of the first kilometer of the race, Churchill and Mater Academy frosh Valarie Lastra emerged from the hurly-burly of the start to share the lead. It was the first time the two athletes had met on a cross-country course. Both runners ran hard, flashing through the mile in a about 5:18--the kind of pace you set if you're going to run 16:30. Tactics? It was like a boxing match where the fighters don't really box, but spend the bout trading punches, clobbering each other. In the end, Churchill was the hardest hitter, pulling away late to get the decision over Lastra, 17:55.22 to 18:02.86.
Class 3A Girls
In the same race the Chiles Timberwolves were racing for the school's fourth girls' team title and their first since 2010. The Wolves put two runners in the top ten, with junior Ana Wallace taking seventh in 18:33.16 and sophomore Emily Culley placing eighth in 18:40.45. They were joined at the finish line by junior Erin Phelps (26th, 19:08.38), frosh Caitlyn Wilkey (28th, 19:10.78), frosh Emily Molen (40th, 19:48.66), sophomore Yoonkyung Oh (44th, 19:57.09), and junior Anne Desotell (148th, 22:35.17). The Chiles girls did make it to the podium, placing second with 75 points. But the 2016 title went to panhandle rival Niceville, the Eagles scoring 63 points for the win. Lincoln's Churchill wasn't the only Trojan in the race, Lincoln's finishers also included frosh Chase Merrick (50th, 20:06.57), frosh Megan Churchill (63rd, 20:43.70), frosh Rylee French (114th, 21:56.05), junior Arianna Neely (115th, 21:56.26), junior Asta Hemenway (135th, 22:24.90), and sophomore Sarah Jones (170th, 23:24.73).
Leon County had no entries in the third race at the State Final, the 2A boys' 5K, but our neighbors from Wakulla High had a team competing. Wakulla placed eleventh in the field of 25 schools, scoring 332 points. Junior Dalten Parker led Wakulla, placing 69th in 17:21.12. His teammates were sophomore Chris Porter (74th, 17:24.53), senior Bryce Cole (76th, 17:26.70), junior Scott Lloyd (87th, 17:36.45), junior Dalton Gray (109th, 17:50.77), junior Dylan Peebles (134th, 18:10.42), and junior Caleb Wiedeman (138th, 18:11.77).
The fourth race was the 3A boys' 5K. Chiles' Michael Phillips ran patiently, working his way up to the leaders and then making his move in the final kilometer. It had worked for him at Pre-State, and it worked just as well at State. Phillips overpowered the field, winning in 15:30.54, while behind him Creekside seniors Matthew Clark and Nicholas Deal fought a 15:35.13 to 15:35.71 duel for second. Tallahassee runners also had two other top ten performances in the race, with Chiles junior Matt Newland placing sixth in 15:57.97 and Leon High senior Matthew Cashin taking eighth in 16:06.16.
Class 3A Boys
Chiles other finishers included senior Alexander Gruenwald (18th, 16:26.34), junior Robert Nowak (25th, 16:35.42), sophomore Connor Phillips (72nd, 17:15.74), senior Zachary Jackson (97th, 17:27.68), and sophomore Samuel Mountin (129th, 18:00.82). When the scores were tallied, Chiles had 103 points, good for second place behind Creekside's 93. Leon High was eleventh with 341 points, with Cashin, senior Colter Foster (30th, 16:42.87), junior John Bohnstengel (117th, 17:42.65), senior Josh Wallenfelsz (119th, 17:45.89), junior Jacob Dodson (127th, 17:53.91), frosh Nile Bryant (143rd, 18:20.24), and frosh Bryson Gonzalez (145th, 18:22.62) competing for the Lions.
Girls' Class 1A
Tallahassee doesn't have any class 4A schools, but the Capital City was represented in the class 1A girls' race by the Marauders of Maclay. Caroline Willis led the Marauders with a 19:28.26. good for fifth place. It was the Maclay senior's sixth straight appearance in the State Final, as well as the highest placing at State of her career. The other Maclay finishers were eighth-grader Lindsay James (12th, 19:54.14), senior Molly McCann (15th, 19:59.26), sixth-grader Sophia Paredes (53rd, 21:12.62), frosh Avery Smith (60th, 21:23.66), sixth-grader Ella Porcher (68th, 21:35.64), and senior Rachel Rumana (153rd, 24:09.26). Those athletes gave Maclay 116 points, just three points away from a trip to the podium--Circle Christian edged Maclay for second with 113 points. The Oak Hall girls took the State title with 61 points.
The morning of racing concluded with the class 1A boys' 5K. The Maclay boys took fifth with 190 points, beating sixth-place Providence on a tie-breaker. The Marauder finishers in the race were sophomore Clay Milford (34th, 17:33.29), frosh Junious Brown (45th, 17:39.17), senior Gannon Hundley (49th, 17:43.70), senior Jake Mazziotta (54th, 17:51.81), junior Daniel Sweeney (78th, 18:17.34), frosh Thomas Deison (102nd, 18:52.12), and frosh Damian Hundley (129th, 19:13.63). Gatlin Nennstiel, a senior from Aucilla Christian in neighboring Jefferson County, was seventeenth in 17:12.21, his best time ever on the Apalachee Regional Park course. It was Nennstiel's fifth and final trip to the State Meet as well as his best career finish in the championship.
Boys' Class 1A
The Florida High School Athletic Association will eventually get around to updating its cross-country record book. Once that's done, you'll be able to go to that document and find the names of the seventeen athletes from Tallahassee and Leon County who have won cross-country titles over the years. All of the Capital City's team titles will be recorded their as well. In the meantime, here is the updated list of those teams and individuals.
---
CHILES HIGH SCHOOL
Team Titles
Boys:
FHSAA 3A State Champions, 2003
FHSAA 3A State Champions, 2005
FHSAA 3A State Champions, 2006
FHSAA 3A State Champions, 2014
Girls:
FHSAA 3A State Champions, 2008
FHSAA 3A State Champions, 2009
FHSAA 3A State Champions, 2010
FHSAA 3A State Champions, 2015
Individual Titles
Boys:
2003 Alex Miletich, 3A State Champion
2016 Michael Phillips, 3A State Champion
Girls:
2009 Carly Thomas, 3A State Champion
2012 Rachel Givens, 3A State Champion
---
GODBY HIGH SCHOOL

Individual Titles
Boys:
2007 Joe Franklin, 2A State Champion
---
LEON HIGH SCHOOL
Team Titles
Boys:
FHSAA 2A State Champions 1969
FHSAA 3A State Champions 2007
FHSAA 3A State Champions 2008
FHSAA 3A State Champions 2009
Girls:
FHSAA 3A State Champions 1977
FHSAA 3A State Champions 1978
FHSAA 3A State Champions 1986
FHSAA 3A State Champions 1987
FHSAA 3A State Champions 1988
Individual Titles:
Boys:
1976 Herb Wills, 4A State Champion
1986 Doug Dickinson, 3A State Champion
1988 Ray Carter, 3A State Champion
1989 Ray Carter, 3A State Champion
2007 Matt Mizereck, 3A State Champion
2008 Matt Mizereck, 3A State Champion
2009 Matt Mizereck, 3A State Champion
2013 Sukhi Khosla, 3A State Champion
2014 Sukhi Khosla, 3A State Champion
Girls:
1979 Rosemary Desloge, 3A State Champion
1988 Jessica Scafidi, 3A State Champion
1989 Jessica Scafidi, 3A State Champion
1990 Jessica Scafidi, 3A State Champion
---

LINCOLN HIGH SCHOOL
Individual Titles
Girls:
1991 Kathy Ward, 4A State Champion
1992 Kathy Ward, 4A State Champion
2016 Alyson Churchill, 3A State Champion
---
MACLAY SCHOOL

Team Titles
Boys:
FHSAA 2A State Champions, 1998
FHSAA 1A State Champions, 1999
FHSAA 1A State Champions, 2000
FHSAA 1A State Champions, 2001
FHSAA 1A State Champions, 2002
Girls:
FHSAA 2A State Champions, 1997
FHSAA 2A State Champions, 1998
FHSAA 1A State Champions, 1999
FHSAA 1A State Champions, 2001
FHSAA 1A State Champions, 2005
Individual Titles
Boys:
2002 Ryan Deak, 1A State Champion
2008 Patrick Swain, 1A State Champion
2009 Patrick Swain, 1A State Champion
---
NORTH FLORIDA CHRISTIAN SCHOOL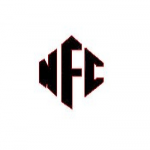 Individual Titles
Boys:
1989, Robert Boyd, 1A State Champion
---
Links
#1812