Florida high schools tangled in another
State Cross-Country Meet
on Saturday morning, 10 November 2018, and Chiles High made another addition to the heap of cross-country titles won by Tallahassee schools over the years. The Chiles girls took first in the team standings in class 3A, the sixth time that a Timberwolf team had taken a girls' state cross-country championship. No other school in the Capital City has collected as many state titles in girls' cross-country; Leon and Maclay each have five.
Chiles Girls
Tallahassee athletes first stepped onto the turf at Apalachee Regional Park that morning in the second race of the meet, the 1A girls' 5K. Maclay eighth-grader
Ella Porcher
was the top Capital City finisher in the race, cracking the top ten with an eighth-place 19:11. The other Marauders in the race were eighth-grader Sofia Paredes (34th, 20:25), seventh-grader Susan Koeppel (49th, 20:55), sophomore Madison Perkins (57th, 21:18), junior
Rachael Stockel
(62nd, 21:25), senior Mackenzie Mazziotta (100th, 22:20), and sophomore Anna Grant (140th, 23:30)--giving Maclay 156 points and fourth place. The Tallahassee Community Christian girls also made it to State, placing eighteenth with 414 points. Community Christian was represented by seventh-grader
Sarah Tychsen
(51st, 21:00), sophomore Karis Desotell (80th, 21:46), frosh Katherine Bouck (103rd, 22:22), frosh Morgan Wilson (133rd, 23:17), senior Madison Crews (139th, 23:29), seventh-grader Morgan Crews (174th, 25:55), and seventh grader Madison Payne (181st, 26:53).
Ella Porcher
Maclay junior
Junious Brown
was in 1A boys' 5K in a big way. In the fourth race of the morning, Brown took third overall in 16:03, becoming the only boy from Tallahassee to make All-State in 2018. Also racing in Maclay colors were senior James McDuffie (66th, 18:06), junior Damian Hundley (92nd, 18:37), senior Alfredo Paredes (108th, 18:55), sophomore Michael Sweeney (113th, 18:59), sophomore Sean Patrick McCann (115th, 19:02), and junior
Thomas Deison
(119th, 19:05). The Marauder boys logged 320 points, good for thirteenth place. North Florida Christian School was represented in the race by junior David Andrew Keen; Keen placed 38th in 17:12.
The 1A boys' race was followed by the 2A girls' 5K. Florida State University School senior
Summer Williams
was Tallahassee's sole entry in the race, coming in 62nd overall in 20:33. Tallahassee's neighbor to the south, Wakulla High, had senior
Alyssa Langston
in the race; Langston was 105th overall in 21:23.
The 3A girls' 5K was the sixth race of the morning, and the Chiles Timberwolves made it the best race of the morning for Tallahassee. Three Chiles girls made All-State--senior
Emily Culley
was fifth in 18:05, junior
Caitlin Wilkey
was seventh in 18:11, and junior and 2016 state champ
Alyson Churchill
was ninth in 18:17. Senior
Abby Schrobilgen
(17th, 19:13), senior
Olivia Miller
(24th, 19:33), junior
Megan Churchill
(29th, 19:40), and sophomore
Lindsay James
(36th, 19:56) made up the rest of the Chiles team. In the end, the Timberwolves had a winning 45 points, earning Chiles sixth girls' title in school history and the third in the past four years. Placing sixteenth with 361 points, the Leon girls also represented Tallahassee in the 3A race. The Lions' finishers were sophomore
Avery Calabro
(43rd, 20:05), senior
Katherine Resavage
(71st, 20:45), sophomore Lilli Unger (81st, 20:51), junior Elizabeth Calabro (84th, 20:52), junior Lauren Zhu (167th, 23:23), frosh Sophia Umana (168th, 23:23), and sophomore Elizabeth Sauer (180th, 24:23).
Chiles Boys
Tallahassee's sole team entry in the eighth and final race of the morning, the 3A boys' 5K, was Chiles. The Timberwolves took second in the team standings to Belen Jesuit, outscored 35 to 170. The Timberwolf team was senior
Connor Phillips
(18th, 16:29), frosh
Ben Kirbo
(29th, 16:41), junior
Hawthorne Hay
(52nd, 16:58), senior
Clay Milford
(60th, 17:05), senior Samuel Mountin (61st, 17:05), junior
Spencer Amsellem
(82nd, 17:20), and junior Shawn Marcum (140th, 18:08).
After the
2018 championship
, here is the updated list of state cross-country titles of Tallahassee and Leon County high schools:
---
CHILES HIGH SCHOOL
Team Titles
Boys:
FHSAA 3A State Champions, 2003
FHSAA 3A State Champions, 2005
FHSAA 3A State Champions, 2006
FHSAA 3A State Champions, 2014
Girls:
FHSAA 3A State Champions, 2008
FHSAA 3A State Champions, 2009
FHSAA 3A State Champions, 2010
FHSAA 3A State Champions, 2015
FHSAA 3A State Champions, 2017
FHSAA 3A State Champions, 2018
Individual Titles
Boys:
2003 Alex Miletich, 3A State Champion
2016 Michael Phillips, 3A State Champion
2017 Michael Phillips, 3A State Champion
Girls:
2009 Carly Thomas, 3A State Champion
2012 Rachel Givens, 3A State Champion
2017 Ana Wallace, 3A State Champion
---
GODBY HIGH SCHOOL

Individual Titles
Boys:
2007 Joe Franklin, 2A State Champion
---
LEON HIGH SCHOOL
Team Titles
Boys:
FHSAA 2A State Champions, 1969
FHSAA 3A State Champions, 2007
FHSAA 3A State Champions, 2008
FHSAA 3A State Champions, 2009
Girls:
FHSAA 3A State Champions, 1977
FHSAA 3A State Champions, 1978
FHSAA 3A State Champions, 1986
FHSAA 3A State Champions, 1987
FHSAA 3A State Champions, 1988
Individual Titles:
Boys:
1976 Herb Wills, 4A State Champion
1986 Doug Dickinson, 3A State Champion
1988 Ray Carter, 3A State Champion
1989 Ray Carter, 3A State Champion
2007 Matt Mizereck, 3A State Champion
2008 Matt Mizereck, 3A State Champion
2009 Matt Mizereck, 3A State Champion
2013 Sukhi Khosla, 3A State Champion
2014 Sukhi Khosla, 3A State Champion
Girls:
1979 Rosemary Desloge, 3A State Champion
1988 Jessica Scafidi, 3A State Champion
1989 Jessica Scafidi, 3A State Champion
1990 Jessica Scafidi, 3A State Champion
---

LINCOLN HIGH SCHOOL
Individual Titles
Girls:
1991 Kathy Ward, 4A State Champion
1992 Kathy Ward, 4A State Champion
2016 Alyson Churchill, 3A State Champion
---
MACLAY SCHOOL

Team Titles
Boys:
FHSAA 2A State Champions, 1998
FHSAA 1A State Champions, 1999
FHSAA 1A State Champions, 2000
FHSAA 1A State Champions, 2001
FHSAA 1A State Champions, 2002
Girls:
FHSAA 2A State Champions, 1997
FHSAA 2A State Champions, 1998
FHSAA 1A State Champions, 1999
FHSAA 1A State Champions, 2001
FHSAA 1A State Champions, 2005
Individual Titles
Boys:
2002 Ryan Deak, 1A State Champion
2008 Patrick Swain, 1A State Champion
2009 Patrick Swain, 1A State Champion
---
NORTH FLORIDA CHRISTIAN SCHOOL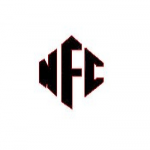 Individual Titles
Boys:
1989, Robert Boyd, 1A State Champion
---
Links
#2391